CEEC's mission is to accelerate the knowledge transfer in the field of eco-efficient comminution. CEEC relies on corporate sponsorship from the mining sector to fund its initiatives and activities.There has been strong global support for CEEC's mission and initiatives.. While sponsorship funds maintain an administration and marketing centre, a network of well-regarded industry experts and authorities across the globe that act as CEEC Advocates assist in promoting and informing the industry of the CEEC mission and ideas.
CEEC's Advocates are invited to take on this role on the basis of their expressed interest and knowledge in the field of eco-efficient comminution. Geographically dispersed, Advocates share CEEC , its resources and programs through their own professional networks. In addition, Advocates may deliver CEEC presentations, possibly in the local language, at local, regional and global professional meetings.
Advocates provide CEEC's team with field-based feedback, participate in CEEC's LinkedIn discussions, flag industry trends, refer key papers, and update CEEC on news from research institutions.
Robert McIvor
Rob is founder and Chief Metallurgist – Grinding Systems, Metcom Technologies, Inc., based Marquette, MI, USA. He has devoted his career to the design and optimization of grinding circuits. He earned a B.Sc. in Mining Engineering from the University of Saskatchewan and a Masters in Mineral Economics from McGill University before going to work for Allis-Chalmers. There he worked in slurry pump and grinding mill application engineering, the latter as understudy of F.C. Bond and C.A. Rowland, Jr. He moved to Dominion Engineering to head mill application design, and then to Linatex Canada to manage pump and cyclone equipment process design.
Having discovered "The Functional Performance Equation for Closed Circuit Grinding", he returned to McGill to earn his Ph.D. in Metallurgical Engineering by developing methodology for industrial plant grinding process improvement. Moving into private practice, he developed a comprehensive system and training program for plant grinding process management. He then worked for Cleveland-Cliffs in grinding process improvement and managed research and development before founding Metcom Technologies, Inc., in 2003. Through Metcom he has been providing consulting and delivering training to scores of companies worldwide. In 2010 the Canadian Mineral Processors awarded him the "Art MacPherson Medal for Significant Contributions to Comminution Technology".
Laurie Reemeyer
MBA, B. Eng., FAusIMM   CP(Met)         Principal, Resourceful Paths, Vancouver, Canada
Laurie has 20 years base metals and gold mining operations and consulting experience. He has a Bachelor of Engineering (Minerals Process) from University of Queensland and an MBA (Certificate in Business and Engineering Sustainability) from UC Berkeley.
As Plant Metallurgist at Mount Isa Mines, he worked with a team of metallurgists to configure the AG/SAG/ball mill circuit to operate efficiently at a range of throughputs through optimizing ball charges, cyclone configurations and operating parameters. At Elura and Century mines, he improved operation of fine stirred mill regrind circuits.
At Amec Foster Wheeler, he led the Process Engineering team that provided design, due diligence and operational support services for crushing and grinding, flotation, dewatering, smelting, hydrometallurgy, paste backfill and water treatment in commodities including copper, gold, nickel, zinc and diamonds. He has also led several studies, including the Oyu Tolgoi feasibility study update and Blackwater PEA.
Laurie recently started Resourceful Paths, a sustainability and strategy consultancy, focused on reducing energy and water use in mining, mitigating climate change and maximizing resource recovery.
Laurie is committed to using mineralogy and laboratory ore characterization data to determine optimal flotation feed and regrind sizes that balance concentrate grades and metal recoveries with energy and media costs. He also assesses opportunities for selective mining and pre-concentration to reduce energy currently expended on grinding uneconomic particles.
P:+1.604.754.7710 | E: laurie@resourcefulpaths.com | https://www.linkedin.com/in/lauriereemeyer
Levi Guzmán Rivera
Metallurgical Engineer from the Universidad Nacional de San Agustin de Arequipa, graduated in Mining Innovation Research at the University of Antofagasta in Chile, diploma in management skills in technological de monterrey to mexico .
He has conducted training courses and specialization at the University of San Luis Potosi – Mexico as well as International Biomining program at the University of Antofagasta , Chile.
During its 20 years of activity in mineral processing , has conducted several studies of circuit optimization grinding / classification, both conventional milling and grinding Semi- Autogenous , also has conducted research concerning optimization schemes of flotation reagents for different mining companies
He has presented several research papers at national and international level and is a speaker at various events in the mining sector.
Currently works as Senior Applications Engineer at Moly Cop Adesur SAL Guzman
Peter Amelunxen
Peter Amelunxen is a mineral processing expert with more than 13 years of experience in the field. He is active in the area geometallurgy and the geostatistical handling of point hardness data and participated closely with the SAG Power Index (SPI) test and CEET comminution model development, and various testing and calibration procedures for inferring ball mill and crusher indices from drill core. He also spent almost five years in plant operations with Phelps Dodge Mining Company, including serving as mill superintendent of the Cerro Verde HPGR-based concentrator in southern Peru.
Peter currently operates a consulting business in Santiago, Chile. His areas of focus include geometallurgy, crushing and grinding circuit design & optimization, flotation modeling, and concentrate leaching. He also serves as Director of Metallurgy for the Aminpro Chile, the metallurgical testing arm of the business.
Peter completed his Bachelor's Degree in Mining Engineering at the University of Arizona and his Master's Degree in Mineral Processing at McGill University. He's received several awards and a patent for his contributions to mineral processing.
Luis Carranza 1921
Lima, Lima
Peru
Tel: +56 2 3214218
Email: peter@aminpro.com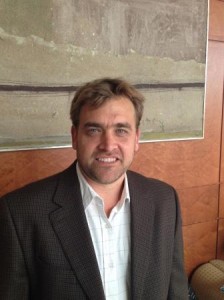 South Africa
Chris Rule
Chris graduated from RSM, Imperial College London in 1979 with MSc and DIC in Extractive Metallurgy; earlier obtaining his honours degree, BSc, in Mineral Processing at University College Cardiff.
He has been involved in minerals processing, primarily in the PGM industry since 1980. He has worked for Impala Platinum, Genmin, BHP and Anglo American. His career to date has involved senior operating management positions in South Africa and Zimbabwe; interspersed with extensive periods in senior roles in project/process development, process design and project execution for ore concentrating, smelting and base and precious metal refining for multiple plant installations.
Currently he is Head of Concentrator Technology at Anglo American Platinum, AAP, based in Johannesburg, South Africa; responsible for technical operational support, process plant design and optimization and technology development.
He has been heavily involved in initiating and leading a number of fine grinding using stirred milling projects in both mainstream regrind and flotation concentrate regrind applications; mostly IsaMillTM technology; with installed fine grinding units numbering 25 – a total milling power of 68 MW; installed at 10 plant operations.
Current areas of interest include sensor sorting of ROM ore; with an initial trial plant being installed in 2014 utilizing XRF technology; development work with HPGR circuits; multistage energy efficient ore processing circuits and mineralogical routine analyses on routine plant samples.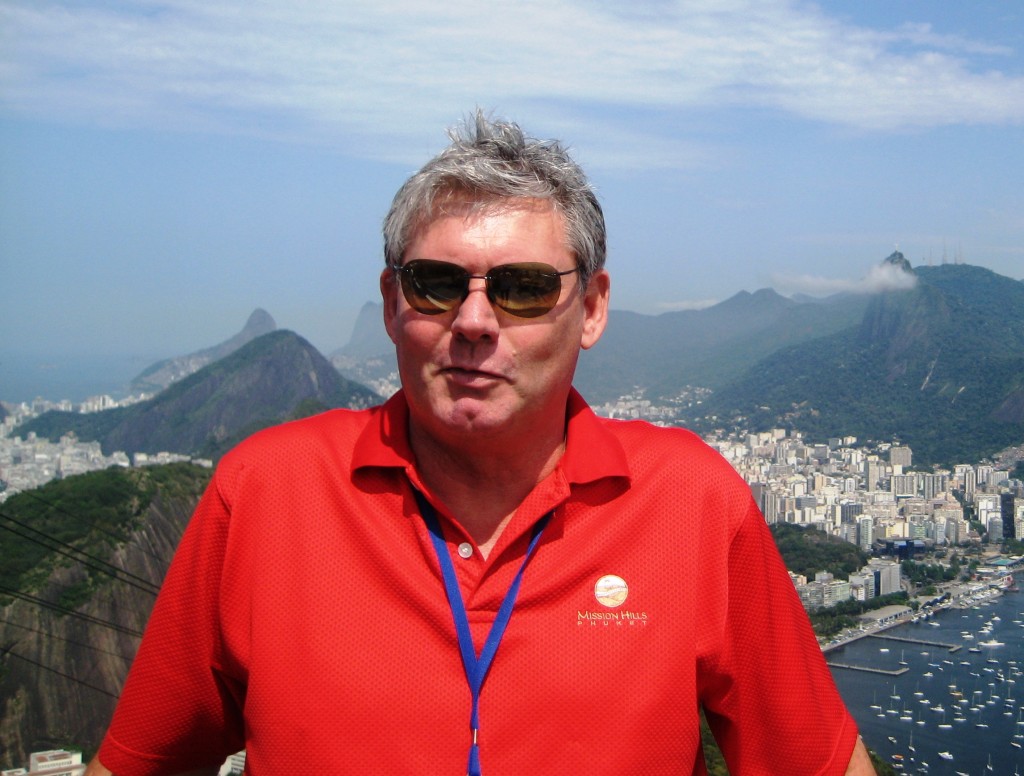 Chris Rule
Canada
Chih-Ting Lo
Chih-Ting works extensively with mining companies to improve their energy efficiency, resources utilization, and carbon footprint in core mining, mineral processing operations and balance-of-plant systems. She has 12 years of experience in strategic planning, program development, execution, validation, technical assessment, and capacity building.
Chih-Ting identified a gap in companies' skill set to prepare then implement programs to improve their energy and resource efficiency while minimizing their carbon footprint. She founded EELO Solutions to bridge the gap by working with clients to develop, implement, and validate programs that are practical, effective, and generate real results. Clients see the value of this result-driven approach and often engage Chih-Ting as a trusted internal advisor to facilitate in all phases of the program.
Chih-Ting is an enabler, technical and policy advisor, and innovative thinker. She is also an Advocate for the Coalition for the Eco-Efficient Comminution (CEEC), a consultant/adviser for the Canada Mining Innovation Council (CMIC), and an adviser for government and utility companies on demand side management programs.
Chih-Ting resides in Vancouver, BC Canada.
Contact Information:
Chih-Ting Lo | P.Eng., CEM, LEED AP, M.Sc.
Principal | EELO Solutions | www.eelo.ca |
P:1.604.657.9602 | E: ChihTing.Lo@eelo.ca | LinkedIn Profile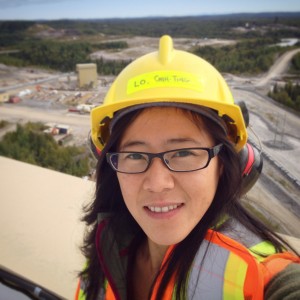 UK
Nick Wilshaw
Nick graduated from the Camborne School of Mines in 1980 with a BSc in Mineral Processing, he then went on to graduate with an MSc from Queens University, Kinston, Ontario.
Nick has been involved in the mineral processing industry since graduating. In his early career he worked for English China Clays, where he was involved with most aspects of Kaolin and Calcium Carbonate processing. Initially working in R&D roles he was involved with developing dry media grinding mills from laboratory scale through pilot to full scale plants. He was integral in the commercialisation of the ECC Sand Grinder into the non-white minerals industry, with initial work on the Century Zinc project and Pasminco Elura. These grinders were subsequently developed into the Metso SMD mills. Nick spent 2 years with ECC in Georgia, USA involved with the technology integration and optimisation of processes following the Georgia Kaolin acquisition. Following his return to the UK Nick spent a period in senior roles in product development and marketing roles for novel products in non-paper applications.
In 2000 Nick started his own consultancy business focusing on industrial minerals and processing. In 2003 he started Grinding Solutions Ltd incorporating consultancy in the industrial & metalliferous mineral processing with a laboratory facility to allow for mineral evaluation. Grinding Solutions has a worldwide client base and carries out media and mineral testing with the aim to determine the most efficient methods for stirred media milling. The business now considers itself to be a world leader in fine grinding focusing on reducing comminution energy and optimising media selection and use in stirred media mills. Grinding Solutions has recently further expanded its business in flotation with the aim to help further reduce processing energy costs.
Their ultimate goal is to develop energy efficient solutions.
Email: nick@grindingsolutions.com
Tel +44 1872 223331
Mob +44 7968 161596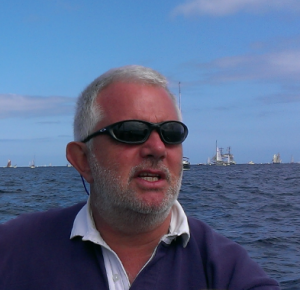 Brazil
Vladmir Kronemberger Alves
Vladmir has 20 years experience in mineral processing and has been working for Vale since 2002. He leads the team responsible for the development of new technology, designing of new circuits for green field projects, and circuits optimization in Comminution Area. He has also expertise in cement and coal plants and consulting. He graduated in Mining Engineering from UFMG (Universidade Federal de Minas Gerais), got a M.Sc. and Dr. Degree at the same institution. Vladmir is also the author of approximately 30 papers in mineral processing.
E-mail: vkalves@oi.com.br
Phone: +55 31 87331523